8 Fun and Educational Activities for Toddlers on an LCD Writing Tablet
As parents, we're constantly on the lookout for ways to keep our little ones engaged and learning. The HOMESTEC LCD Writing Tablet, part of the AstroDraw collection, offers a fantastic opportunity for toddlers to have fun while developing crucial skills. This innovative device not only provides hours of entertainment but also promotes cognitive growth and creativity. In this blog, we'll explore ten fun and educational activities that your toddler can enjoy on an LCD writing tablet.
1.Doodle Time
Let your child's imagination run wild with a blank canvas. The LCD writing tablet is perfect for doodling and drawing. Your toddler can experiment with different colors and shapes, fostering their creativity and fine motor skills.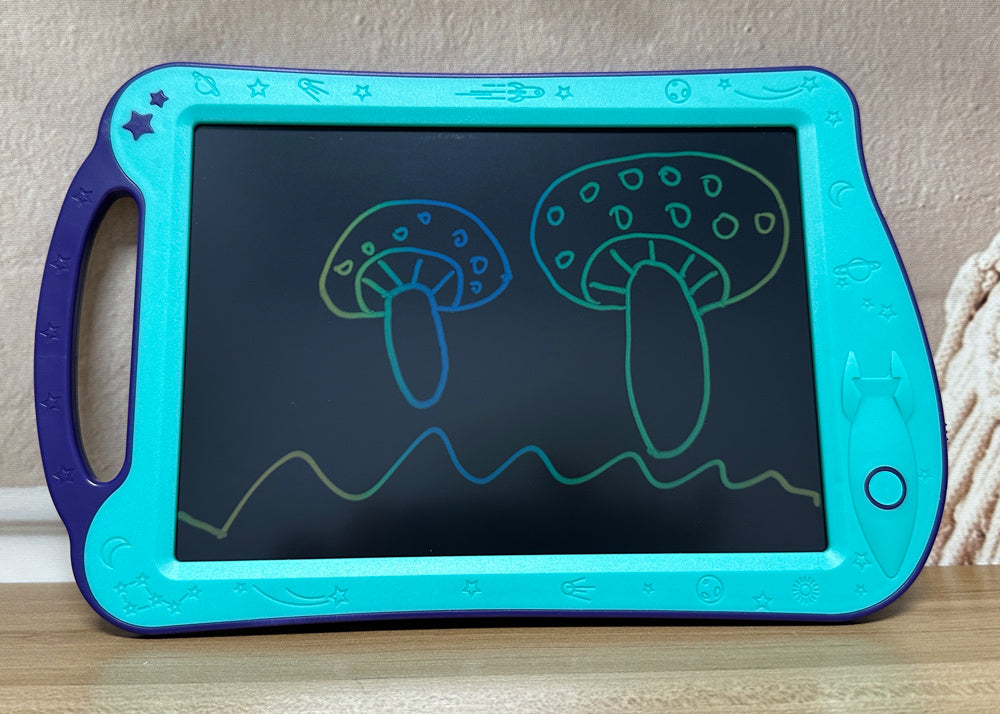 2.Letter Practice
Help your little one learn the alphabet by tracing letters on the LCD screen. The AstroDraw tablet provides a smooth surface for practicing handwriting, and it's mess-free!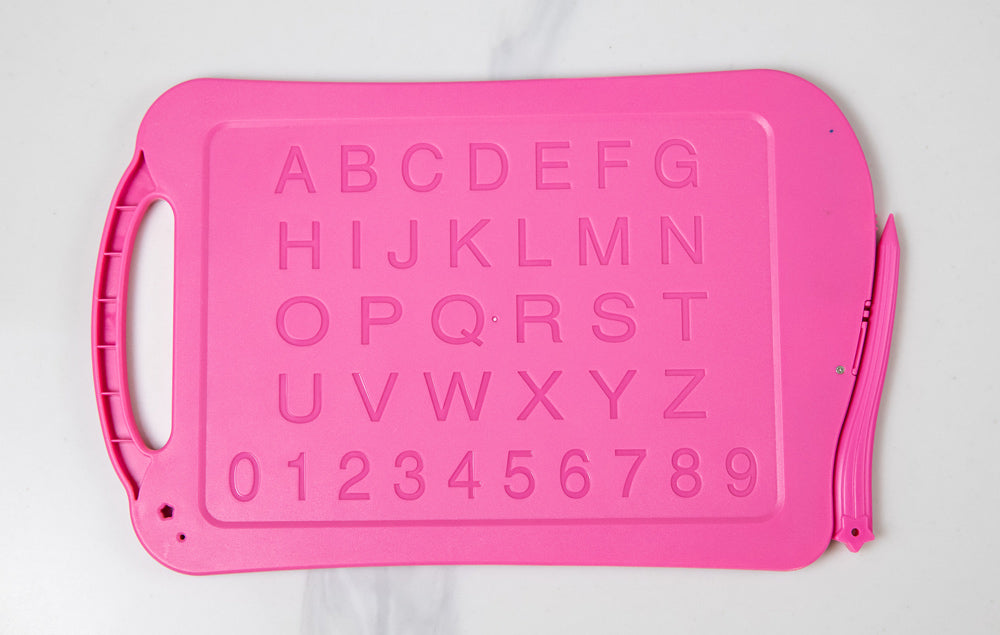 3.Shape Recognition
Use the tablet to teach basic shapes like circles, squares, triangles, and rectangles. Your child can draw these shapes and even try to create simple objects using them.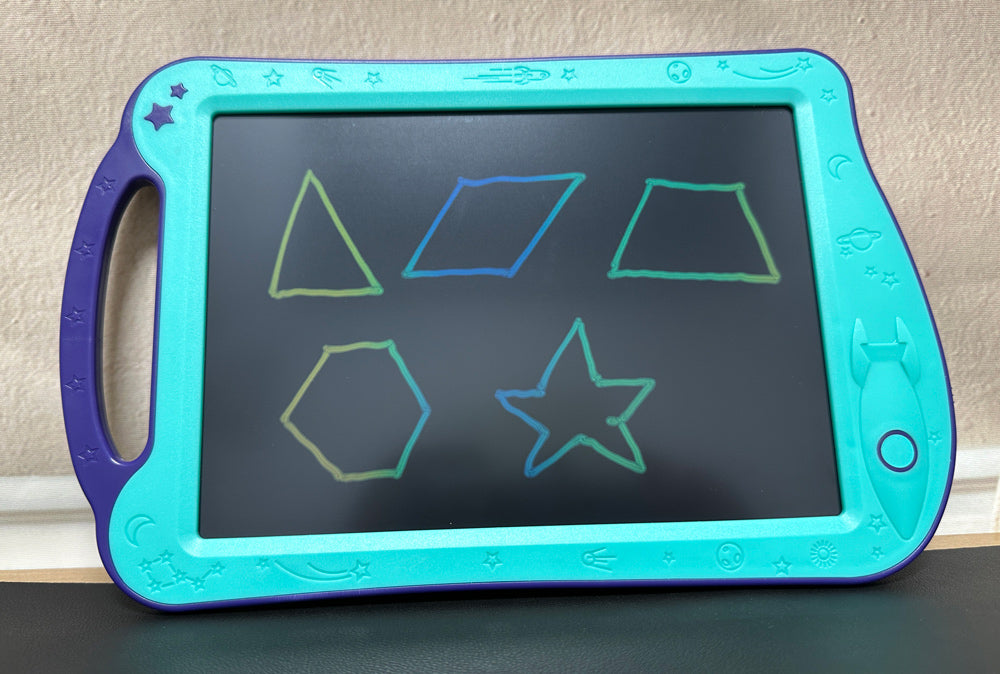 4.Number Games
Introduce numbers to your toddler through fun activities like counting objects, writing numbers, or even playing basic math games. The LCD writing tablet makes learning numbers enjoyable.
5.Storytelling
Encourage your child to create their own stories and illustrations on the tablet. This activity enhances their storytelling skills, creativity, and vocabulary.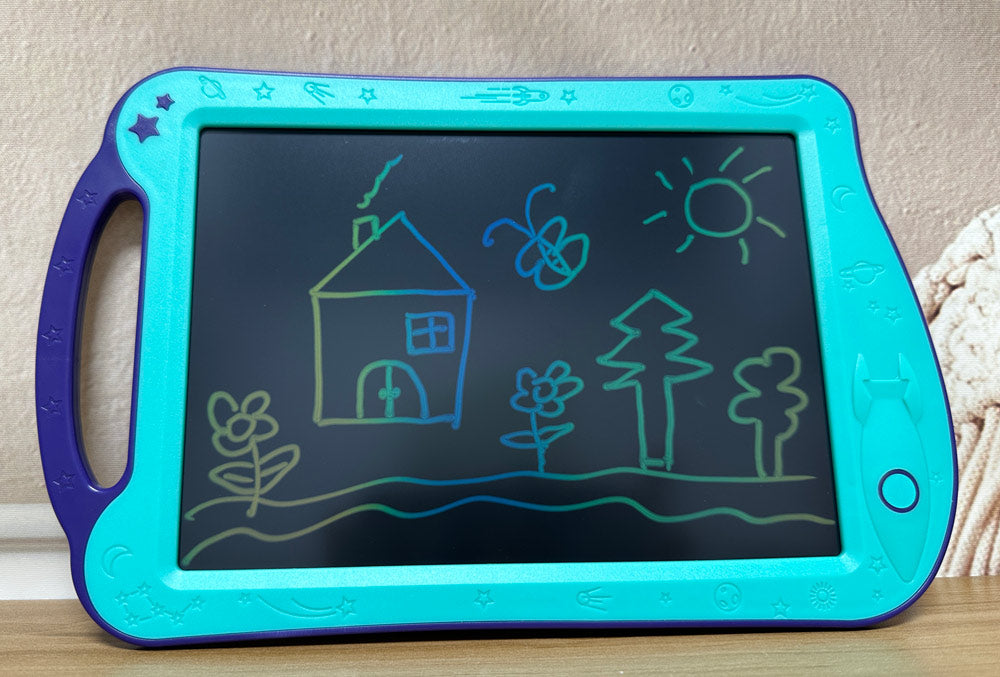 6.Pictionary
Gather the family for a game of Pictionary! This classic drawing game helps improve communication skills and artistic abilities while having a blast together.
7.Tic-Tac-Toe
Play the timeless game of Tic-Tac-Toe on the AstroDraw tablet. It's a great way to teach strategy and critical thinking while having competitive fun.
8.Color Appreciation
While our LCD screen features a captivating rainbow effect with settled colors for different areas, you can still make color recognition engaging for your toddler. Instead of having them draw objects of specific colors, turn it into a color appreciation activity.
Encourage your little one to explore the variety of colors on the LCD screen. Ask them to identify and name the colors they see in different areas of the tablet. This activity helps them become more familiar with various hues, even if they can't draw in different colors on the device. You can make it more exciting by challenging them to find objects or animals on the screen of a particular color. This way, your toddler can still develop their color recognition skills while having fun with the unique rainbow effect of the AstroDraw LCD tablet.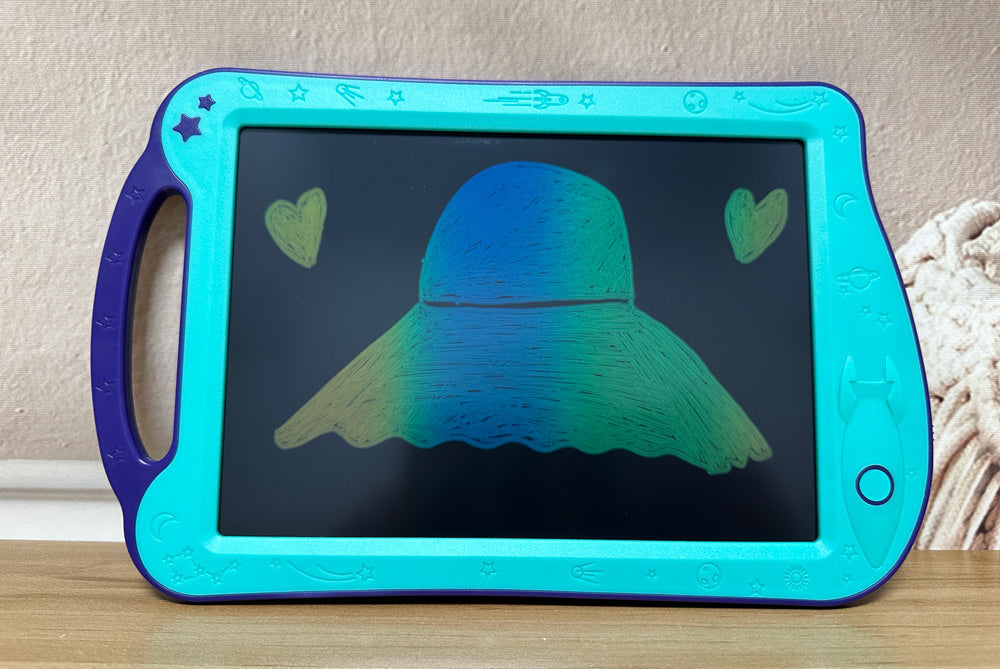 The HOMESTEC LCD Writing Tablet from the AstroDraw collection offers endless opportunities for toddlers to have fun while learning. It's a versatile tool that encourages creativity, fine motor development, and cognitive growth. Plus, it's easy to clean up – just press the erase button, and your child can start a new activity. Make learning enjoyable and exciting for your toddler with this innovative device, and watch as their skills flourish.
Invest in an LCD writing tablet today, and let your child embark on a journey of discovery and creativity with AstroDraw!